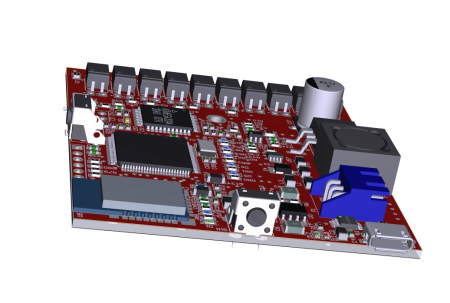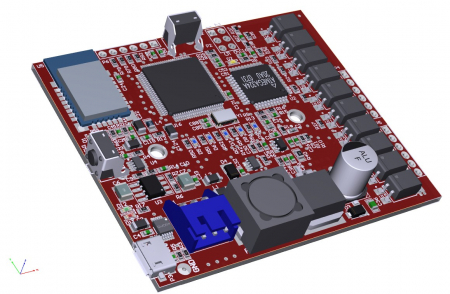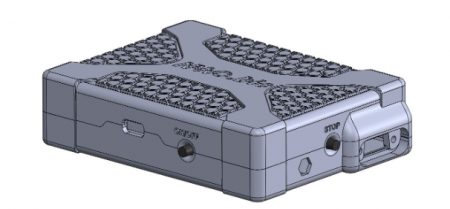 Our company is an exclusive developer of printed circuit board for Electrical Muscle Stimulation equipment within the Nano FitnessTM brand name, enjoying already a great success in fitness and wellness centers.
15x size reduction
Our innovation in the product size reduction brings freedom in movement during the workout or medical exercises even in outdoors environment. The developed EMS motherboard, is smaller than a mobile phone and can be easily clamped on the technological outfit equipped with built-in stimulation electrodes. Such a product size provides significant benefits against most of the competitors, who still connect their technological outfit with cables to a laptop-sized EMS device. This allows our business partner to offer wide range of services such as increase in physical condition or muscle mass, muscle sketching reduction or weight losing.
Whether being used by amateurs or professional athletes, our development can provide a tailor-made solution for each group.
Our latest development in this field is dedicated for a "freedom-in-movement" rehabilitation applications. With our electrotherapy vest we target one of the biggest diseases of our time, the backbone problems.